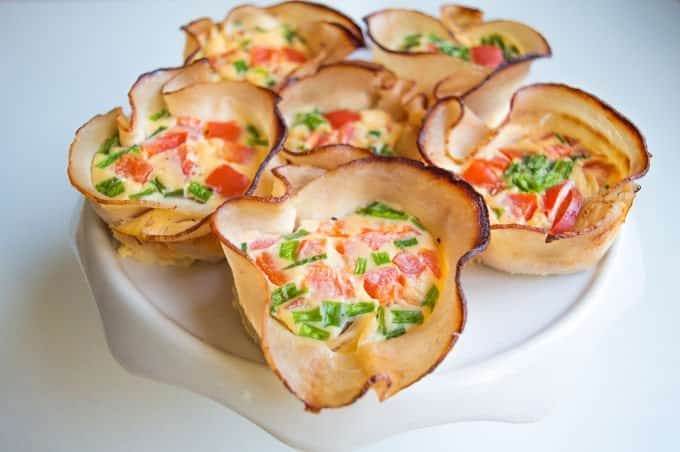 Quiche + Salad = perfect lunch
So what happens when you cannot eat gluten or lactose? You eat just the salad?? Naaaaa…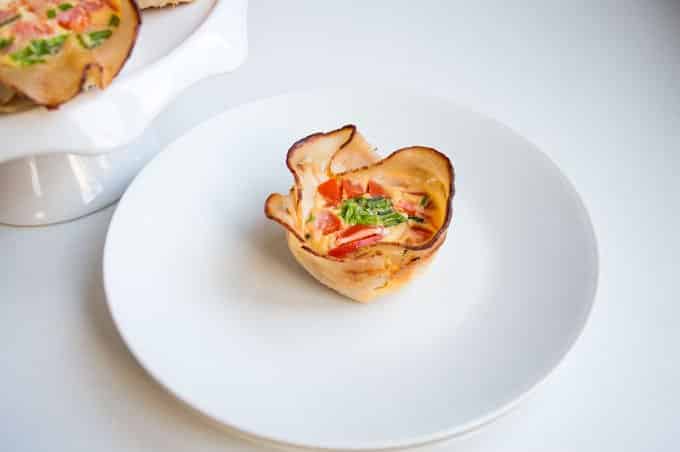 You can eat these lovely savory muffins with a very special ham crust (I personally prefer chicken "ham" but feel free to use regular or low-calories ham). Basically all you have to do is substitute the pastry crust for round ham slices et voilà! You get a crispy and delicious crust that will surprise you and your guests!
For the filling I used two ingredients: red bell peppers and scallions. They are all you need for a simple and tasty quiche. If you want to add other ingredients, I would suggest leeks (green parts only for low FODMAPpers), 1/2 a cup of zucchini or broccoli, sun-dried tomatoes (2 pieces per person) and adding some goat cheese.
Now I can have my quiche and eat it with salad too!
Ah and don´t forget that these beautiful mini quiches are also perfect to take to work or for a party.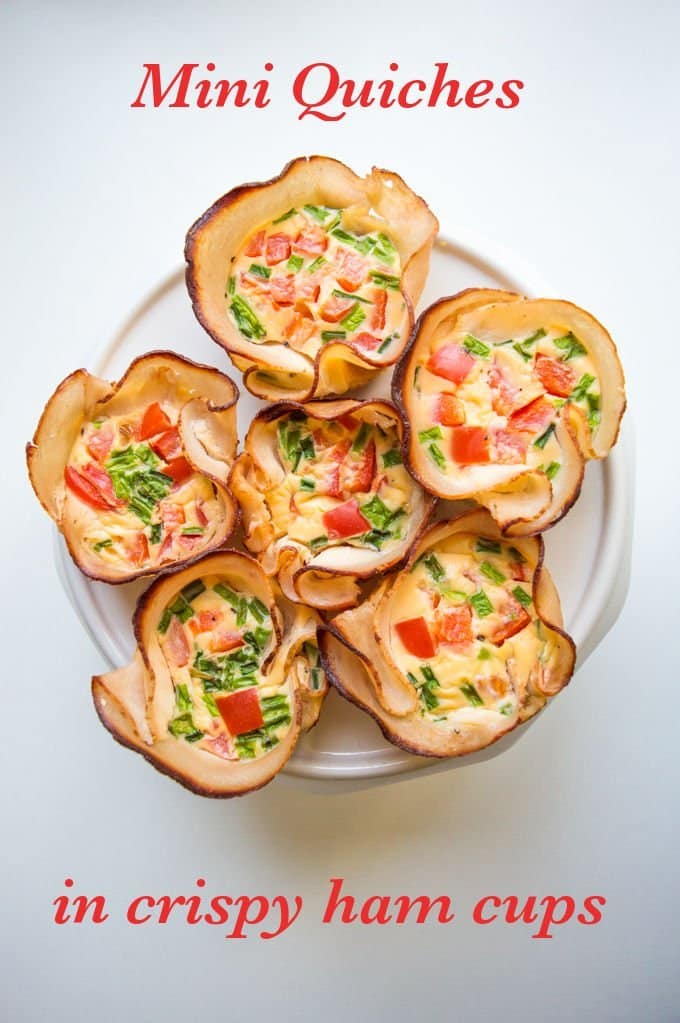 Mini Quiches in Crispy Ham Cups (gluten free, lactose free)
Ingredients
6 round slices of gluten free ham (I used chicken "ham" but you can also use turkey or regular ham)
1 small red bell pepper, diced
½ cup scallions (4), sliced, green parts only (or the green parts of leeks)
4 eggs, beaten
2 tbsp rice flour
4 tbsp lactose free milk
Pinch of salt
Pinch of black pepper
Instructions
Pre-heat oven to 360°F/ 180ºC and line 6 muffin cups with the ham slices.
In a medium bowl add in the flour and slowly pour in the milk, whisking steadily.
Whisk in the eggs, salt and pepper, mixing until smooth.
Add the scallions and diced red pepper and incorporate.
Pour the mixture carefully on the ham cups.
Bake for about 15-20 minutes or until the quiches puff and ham is crispy.
Let cool for 10 minutes and then carefully run a knife around the rim of each muffin cup, lifting each quiche out of its cup.
Recipe in Portuguese:
Mini Quiches em Tacinhas de Fiambre Crocantes (sem glúten, sem lactose)
Ingredients
6 fatias de fiambre sem glúten às rodelas (eu usei de frango mas também pode usar de perú ou fiambre normal)
Um pimento vermelho pequeno, cortado em cubos
½ xícara de cebolinho (4), apenas as partes verdes, cortado (ou as partes verdes do alho-francês)
4 ovos batidos
2 colheres de sopa de farinha de arroz
4 colheres de sopa de leite sem lactose
Pitada de sal
Pitada de pimenta preta
Instructions
Pré-aqueça o forno a 180ºC/ 360°F e coloque as fatias de fiambre em 6 formas de queques.
Numa tigela média coloque a farinha e adicione lentamente o leite, mexendo constantemente.
Adicione os ovos, o sal e a pimenta e bata bem até ficar tudo homogéneo.
Adicione o cebolinho e o pimento vermelho cortado aos cubos e incorpore.
Deite cuidadosamente a mistura nos copinhos de fiambre.
Leve ao forno durante cerca de 15-20 minutos ou até que as quiches estejam fofas e o fiambre crocante.
Deixe arrefecer durante 10 minutos e depois descole cuidadosamente as quiches utilizando uma faca em volta de cada forma. Desenforme levantando cuidadosamente cada quiche.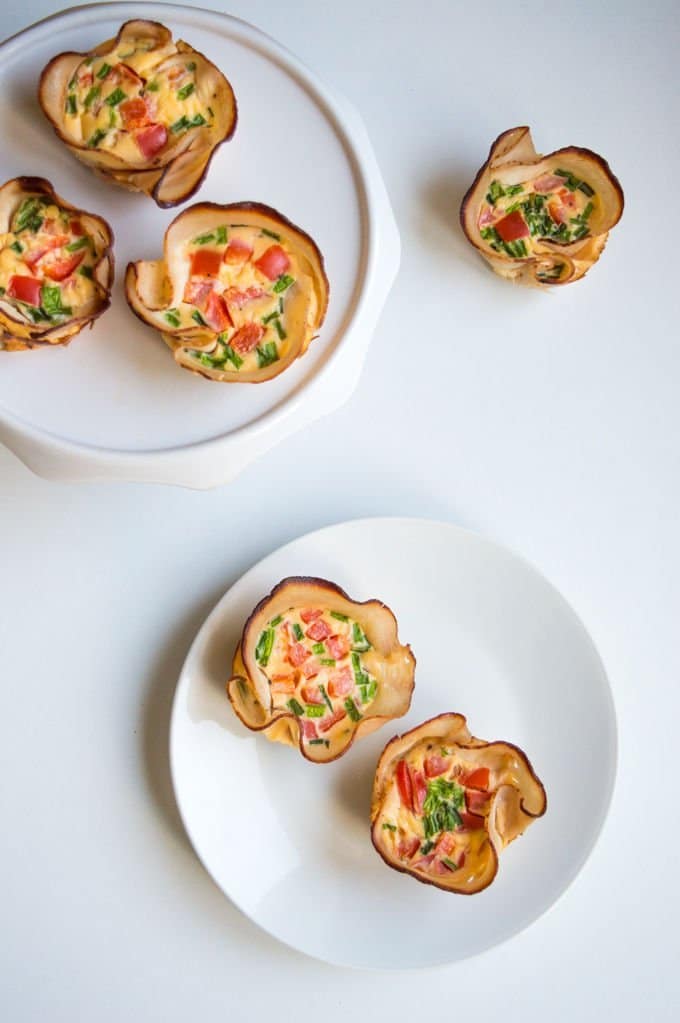 You Might Also Like