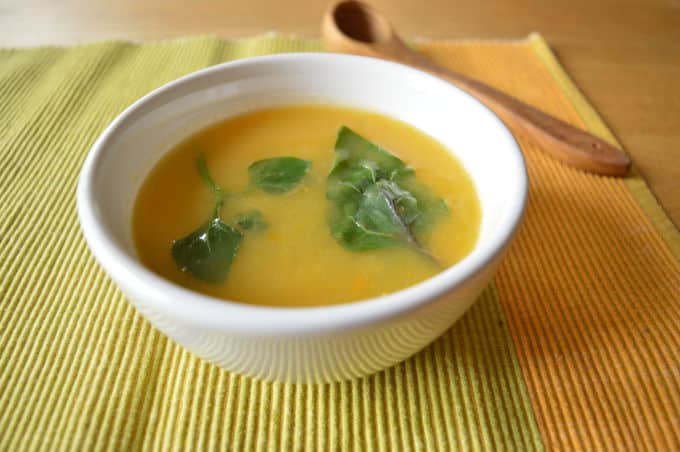 We Portuguese have a thing for vegetable soup. Most of us have it at lunch and dinner, every day of the week! In my family we call it the "stone soup" principle, meaning that we always have soup available just in case we have unexpected visitors.
You must be wondering how is it possible for this to be a creamy soup if it contains no dairy? Well,  I will let you in on a little secret…
There are two phases in the preparation of this soup: first you add the base ingredients to be mashed and cook them. Secondly you simmer the vegetables, in this case, the spinach. No need to add stock or cream. The creamy texture comes from the vegetables used in phase one.
There is also another tip: the way you prepare the zucchini for cooking, if you cut off some skin layers, as you can see below, the base will be less fibrous.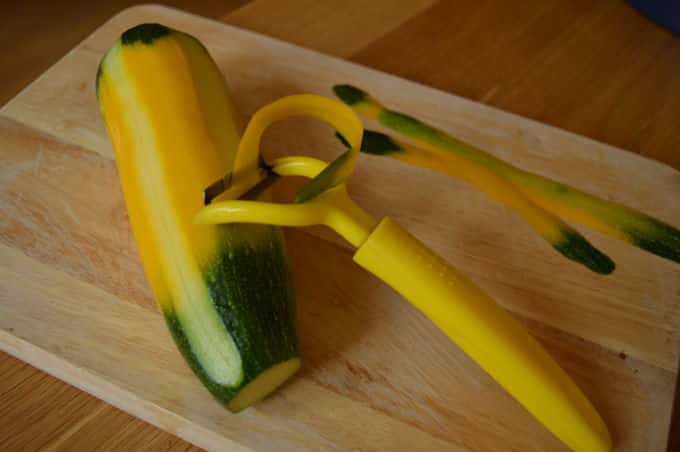 And before moving on to the recipe, let me just finish by saying that I get a lot of the inspiration for my recipes from visiting the organic market. Yesterday I saw these beauties and just couldn´t resist…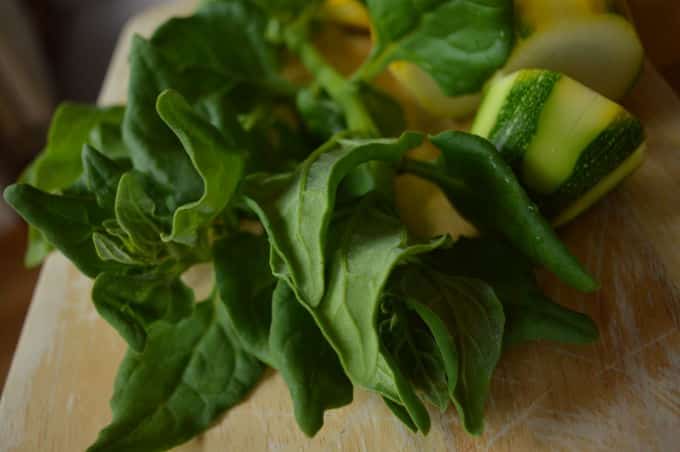 Yellow Zucchini Spinach Creamy Soup
You will need:
a hand blender and a large saucepan
Ingredients
3 yellow zucchini
2 medium carrots
1 big potato
1 cup of spinach
a pinch of salt
a dash of olive oil (optional)
Instructions
In a large saucepan add the zucchini, carrots and potato and pour in water until the vegetables are covered.
Bring to a gentle boil and cook over a medium heat for 30 minutes, until vegetables are mushy.
Purée the soup with a hand blender or in a food processor and add a pinch of salt.
Stir in the spinach, cover and simmer for 5 minutes.
Just before serving, stir in the olive oil (optional).
You Might Also Like