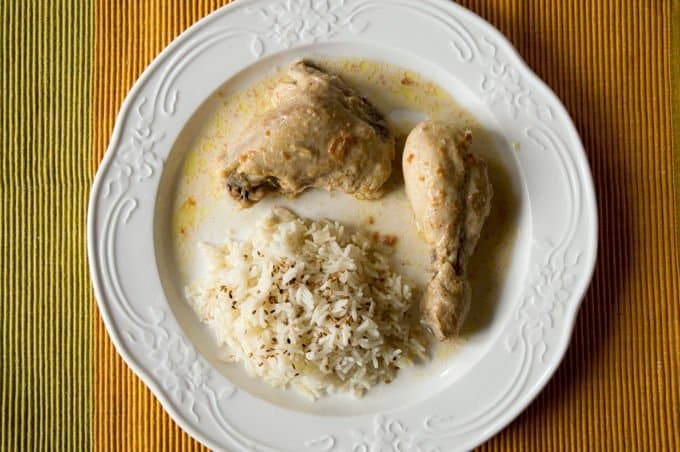 Chicken and coconut have a special place in this blog and in my tummy. If you add peanut butter it gets even more special. Just by writing the word butter I act all pavlov´s dog… Why?
Because I love butter and it is forbidden in my diet for now (no dairy…) so peanut BUTTER is a great option! Also, when cold seems to have definitely arrived to central Europe, the need for slow cooking but easy creamy stews is big! So why not combine all these three ingredients and make it happen? Done! I present to you this slowly cooked chicken in a rich creamy coconut milk and peanut butter sauce. Both tasty and healthy, bien sûr!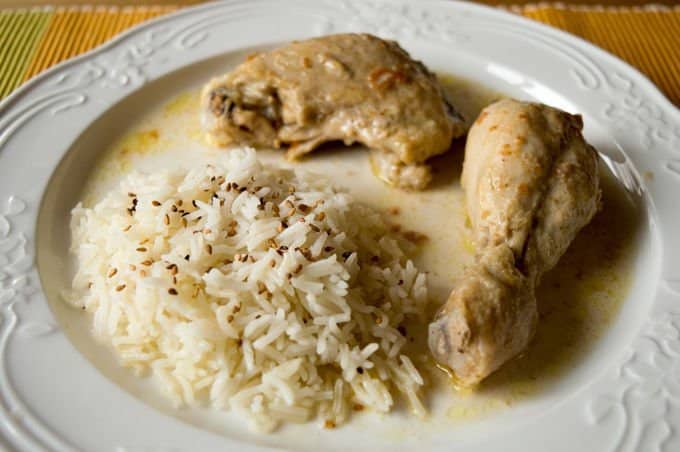 Some of you must be wondering why I use coconut in a main dish. Let me just tell you that there are some incredible (not only thai) recipes like Vatapá (Brazil), Chacuti (India/Portugal) or Matapa (Mozambique) that use it. I promise to share them with you soon.
And if you still have doubts, here's a list of some of the nutritional benefits of coconuts (from Sun Warrior):
•    Supports immune system health: it is anti-viral, anti-bacterial, anti-fungal, and anti-parasite;
•    Provides a natural source of quick energy and enhances physical and athletic performance;
•    Improves digestion and absorption of nutrients, vitamins, and minerals;
•    Helps protect the body from cancers due to insulin reduction (removal of free radicals that cause premature aging and degenerative disease);
•    Reduces risk of heart health and improves good cholesterol (HDL);
•    Restores and supports thyroid function;
•    Helps keep hair and skin healthy and youthful looking, prevents wrinkles, sagging skin, age spots, and provides sun protection.
Quite impressive, hein?
By the way, if you are still looking for that special side dish for Thanksgiving, I suggest trying this recipe.

Peanut Butter Coconut Chicken
Ingredients
3 tbsp olive oil
1 garlic clove with skin, crushed
4 chicken legs, skinless
1 small can (5,6 oz/ 160 ml) coconut creamy milk
3 tbsp peanut butter
Pinch of salt
Instructions
Heat the olive oil with the garlic clove in a large pot over medium–high heat. Remove the garlic clove.
Toss in the chicken and cook for 2–3 minutes, or until golden brown, turning often to ensure even color.
Cover the chicken with water and let it cook over medium-low heat for approx. 40 minutes, stirring occasionally.
In a separate bowl whisk the coconut milk and peanut butter until well blended.
Add the preparation to the chicken and cook for about 20 minutes.
Give everything a good stir and salt to taste.
Remove from the heat and serve with your favourite rice. I suggest jasmine.
You Might Also Like