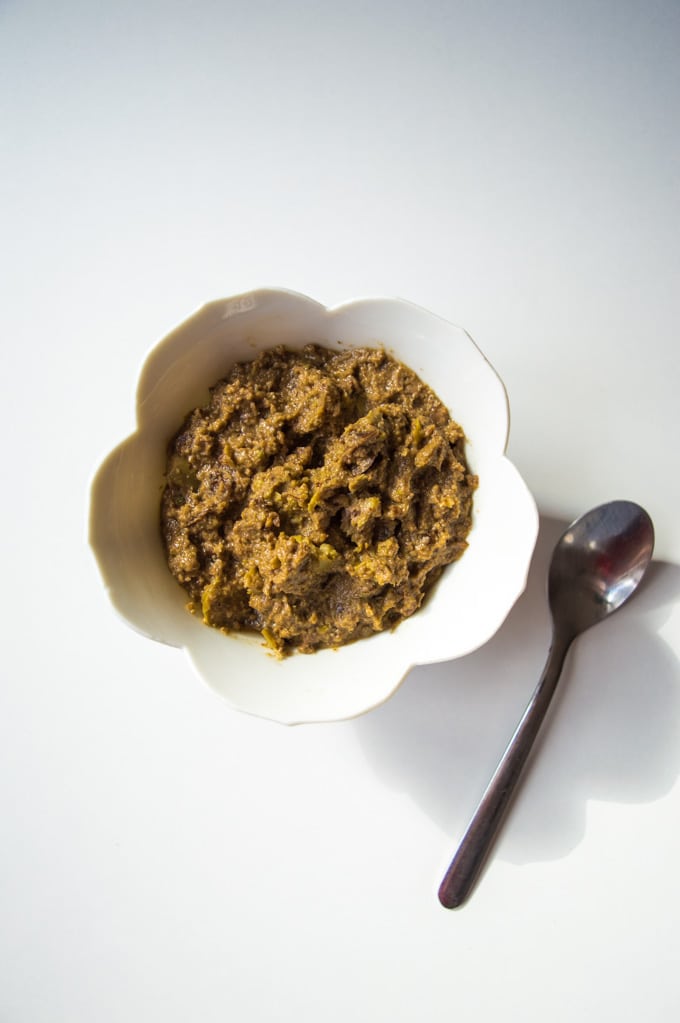 Tapenade is a popular French olive-based spread with two special ingredients that will amaze you.
Definitely one of my favorite dips and so versatile!
Check out my 5 suggestions on how to use it.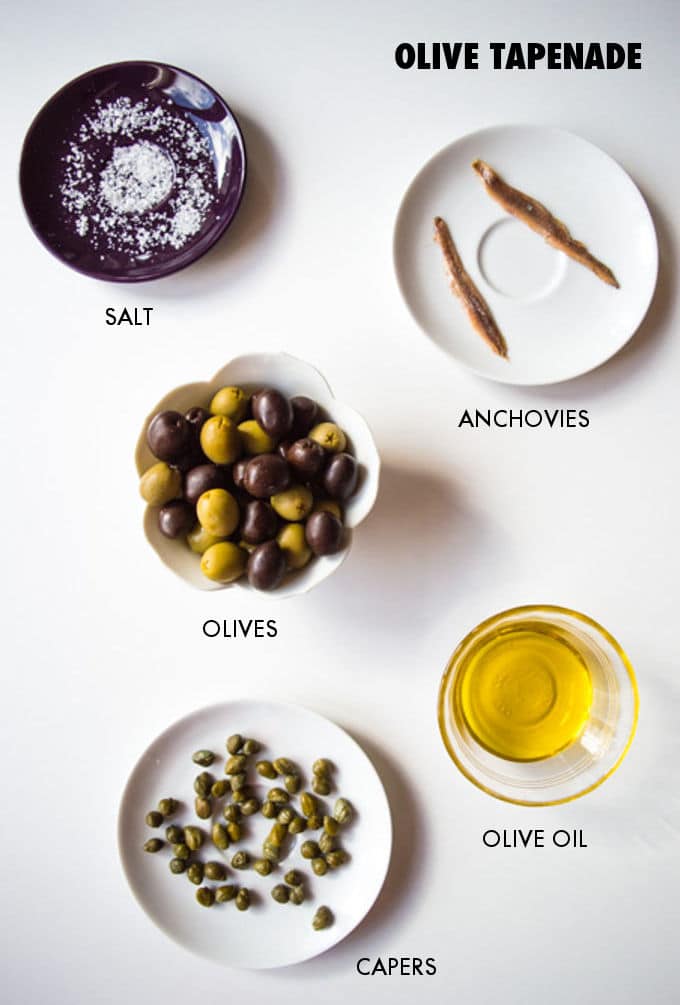 In order to make the original tapenade, you must have capers (tapenas in Occitan), olives, anchovies, olive oil and a pinch of salt. You can use black olives or a mix of black and green olives. I do prefer the last option because I find the mix to have a richer flavor, but it´s totally up to you. This is the traditional recipe but there are variations that include adding garlic (not low FODMAP), lemon juice or fresh herbs like thyme, basil, parsley, oregano, and rosemary. Feel free to experiment!
Et voilà, you have an amazing tapenade you can use in many different ways as you can see below. The story behind this picture is that I wanted to share with you some of my favorite ways to eat tapenade in an easy and intuitive way. I was inspired by Jeanine´s wonderful pesto recipe and her favorite go-to uses that you can find in her awesome blog, Love and Lemons.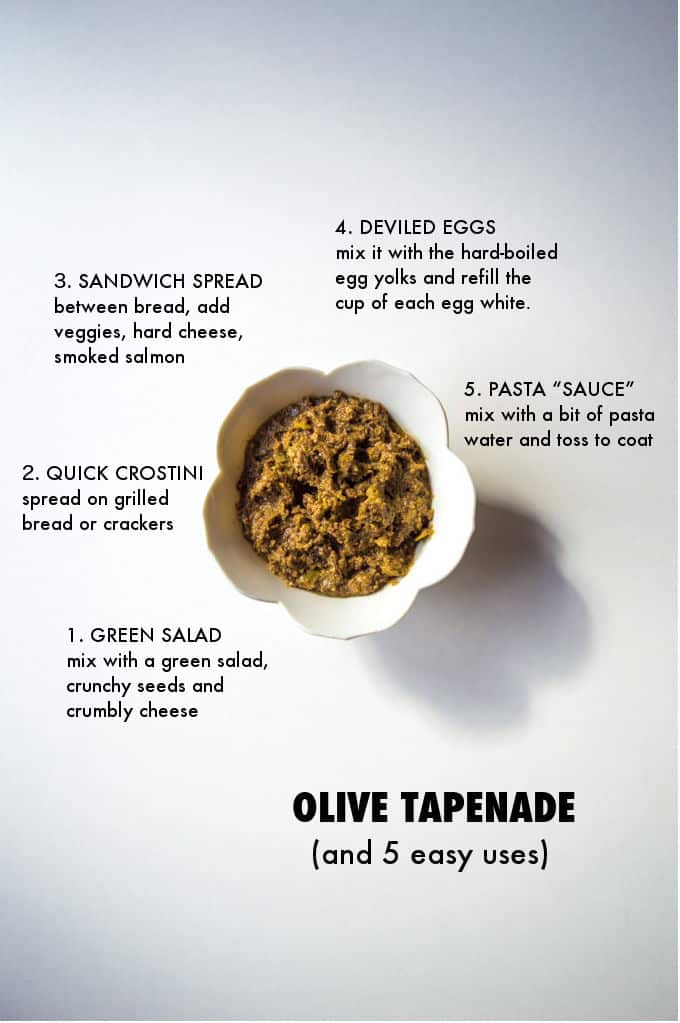 As an example of point number 1 you can check my crowd-pleasing mediterranean salad recipe with tapenade topping.

Olive Tapenade
Ingredients
½ cup pitted black olives
½ cup pitted green olives

2 tbsp capers
2 anchovy fillets
2 tbsp olive oil
Pinch of sea salt
Instructions
Toss all the ingredients into a food processor. Blend until a thick paste forms.
Notes
Low FODMAP diet: the recommended dose is ½ cup of olives (green or black), so it´s advisable to eat up to a half of the tapenade.

VEGAN/VEGETARIAN: omit the anchovies
 Recipe in Portuguese:
Tapenade de Azeitonas
Ingredients
½ xícara de azeitonas pretas sem caroço
½ xícara de azeitonas verdes sem caroço
2 colheres de sopa de alcaparras
2 filetes de anchovas
2 colheres de sopa de azeite
Pitada de sal marinho
Instructions
Colocar todos os ingredientes num processador de alimentos. Misturar até formar uma pasta espessa.
Notes
Dieta low FODMAP: a dose recomendada é de ½ xícara de azeitonas (verdes ou pretas), por isso é aconselhável comer até metade da tapenade.

VEGAN/VEGETARIANOS: omitir as anchovas
You Might Also Like