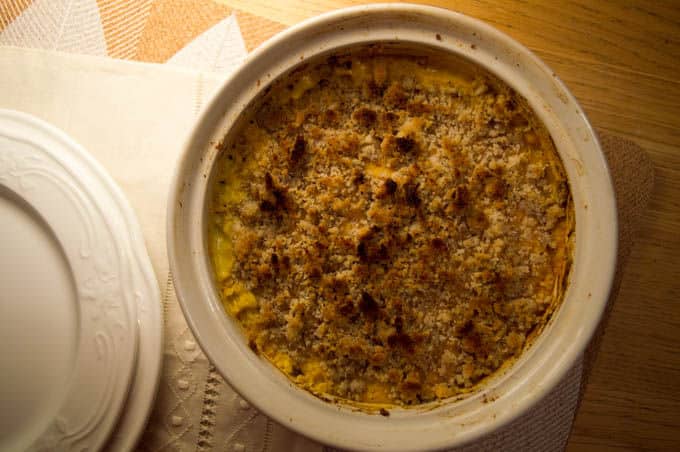 I really wanted to create a special side that I could bring to my friends´ place for dinner and that would enhance the meal they were preparing. At home I had leftover cooked millet, pumpkins (a kitchen habitué this time of year) and a can of coconut milk for a shrimp recipe that I hope to share with you soon.
30 minutes and 4 ingredients later, there it was: a super easy, creamy and healthy vegetarian casserole dish.
Coconut milk and brazil nuts are the unexpected rich ingredients that turn this casserole into something I had never tasted before.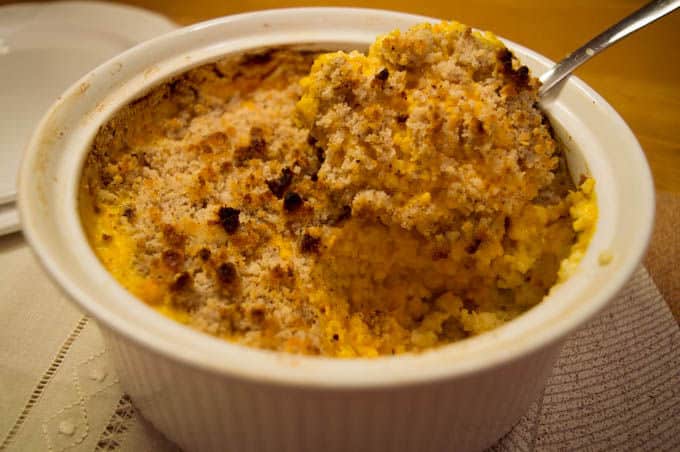 This wonderful combination of creamy and crunchy was a success!  It is perfect for Thanksgiving or for a special dinner. The ideal side for a delicious, healthy and balanced meal and guaranteed to impress your guests 🙂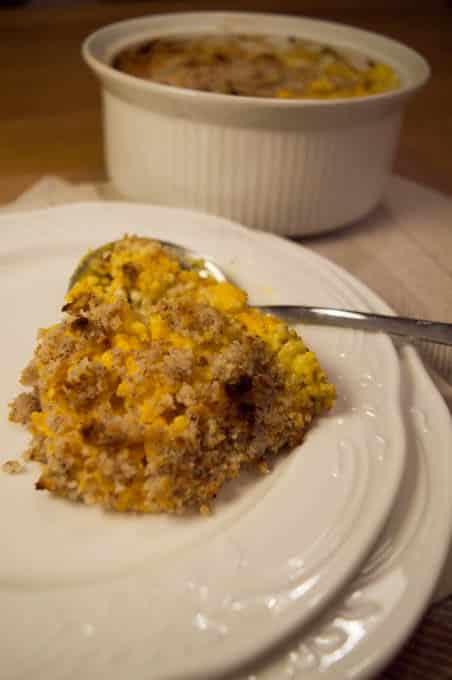 Pumpkin Millet Casserole with Coconut Milk and Brazil Nuts Crust
Ingredients
7 oz/200 gr pumpkin, steamed and puréed with a fork (or canned)
1 cup millet
2 cups water
Pinch of salt
1 small can (5,6 oz/ 160 ml) coconut milk
¼ cup (10) brazil nuts, chopped
salt and black pepper to taste
Instructions
Preheat oven to 350ºF/175ºC.
Place the millet in a saucepan with boiling water and add a large pinch of salt. Lower the heat, cover the pot and simmer until the millet is cooked through, about 20 minutes.
In a medium casserole, gently combine the cooked millet and the pumpkin purée with a spatula.
Add the coconut milk, salt, pepper and combine until well blended.
Crumble the chopped brazil nuts evenly over top of the mixture.
Bake in the preheated oven until topping is browned and casserole is set, 25 to 30 minutes.
Let rest to cool slightly before serving, about 10 minutes.
You Might Also Like