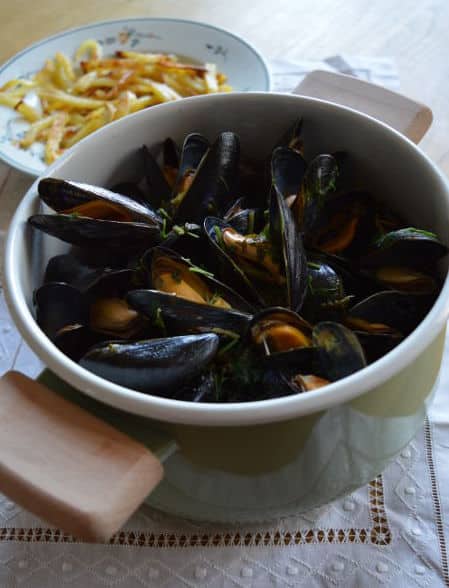 It is funny how sometimes a trip can bring you closer to home. This is what happened last week, after a weekend in London and a visit to its wonderful 1000 years old (!) Borough Market.
Truth is fish and chips inspired my first homemade moules frites, a traditional and surprisingly tasty Belgian recipe with mussels and french fries (to be accurate, they shouldn´t be called french fries but belgian fries. Historically they were invented in Belgium but to avoid any problems with neighbor France, they just called them frites ;).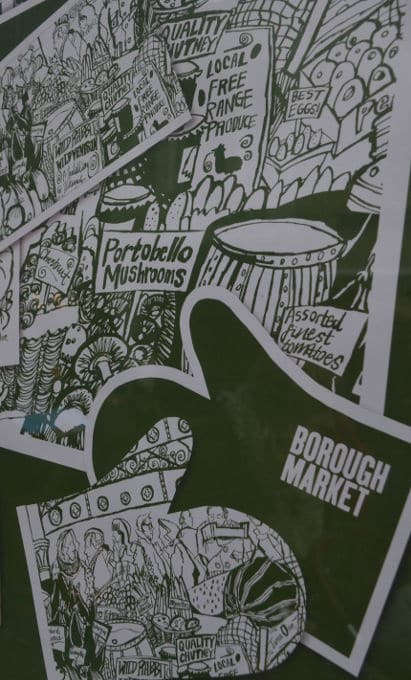 Happy me between veggies @ London´s Borough Market 🙂
Ahhh those fish and chips stands smelled so good….but a gluten free girl is not allowed to eat them, except if you go to one of these places.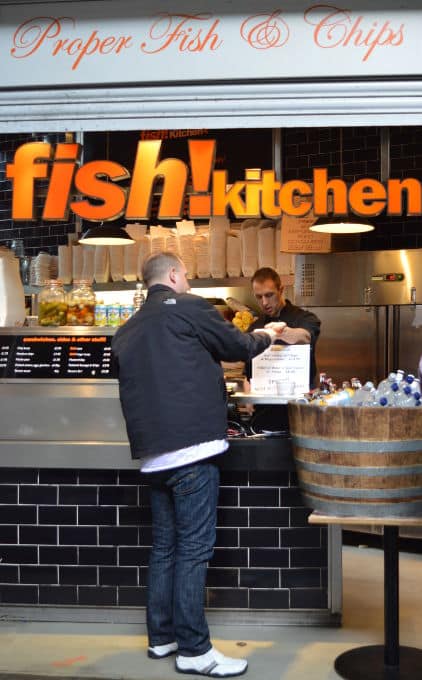 And it was when, a few steps further I found….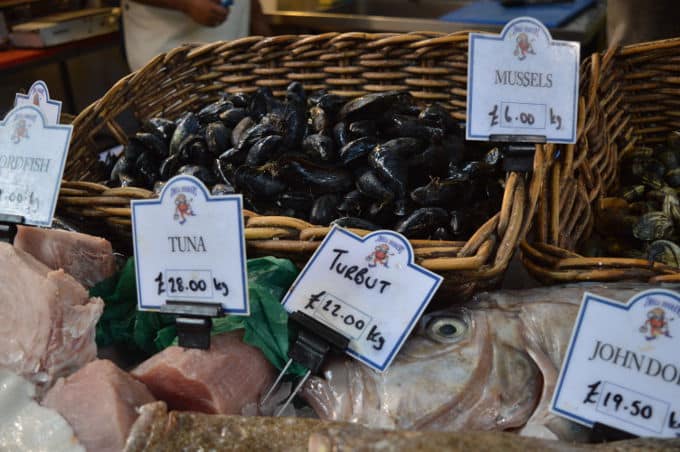 In Belgium we don´t have fish and chips but we have moules frites! And they are in season and I just love them! Problem? Well, like with fish and chips I would have to find a way to make them food sensitivities friendly. It is what I did this sunny weekend and cannot wait to share the recipe with you!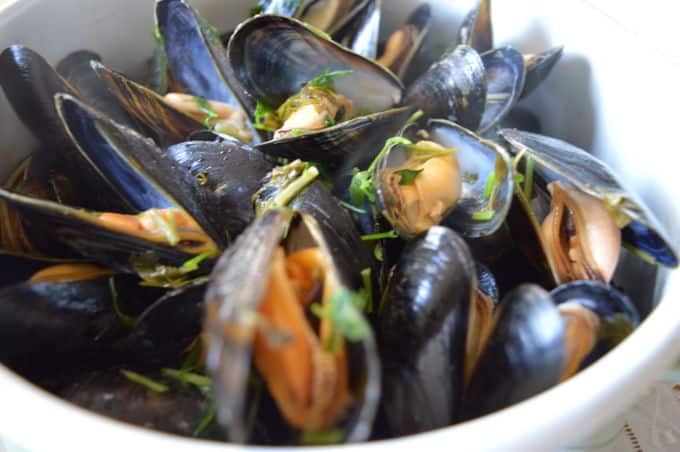 Moules Frites (Mussels and Chips)
Ingredients
For the mussels
1kg/2,2lb mussels
2 tbsp olive oil
2 garlic cloves with skin, crushed
2 sprigs rosemary
1 cup dry white wine
1 cup water
A pinch of sea salt
4 sprigs fresh parsley, chopped

For the chips
4 large russet potatoes, peeled
2 tbsp olive oil
A pinch of sea salt
Instructions
For the chips
Cut the potatoes into even sticks.
Preheat oven to 200ºC/390ºF.
Line a baking pan with parchment paper and toss in the chips in a single layer, coating with oil and salt.
Bake for about 45 minutes in the middle of the oven, tossing around once or twice.
Remove from the oven when brown and crispy.

For the mussels
Clean the mussels with abundant water by scraping their shells, making sure they are closed. Discard any mussels that are open or that do not withstand the pressure of your fingers.
In a large pot fry the garlic cloves in the olive oil on a fairly low hear for 2 minutes. Remove the garlic cloves.
Add the rosemary, wine and water and bring to a boil. Add half of the parsley and salt.
As soon as the pan is hot and filled with steam, add the mussels. Mix them well with the broth and cover quickly.
Cook for 4 minutes until all the mussels have opened (discard those that remain closed).
Sprinkle with the rest of the parsley and serve immediately.
And to finish my longest post ever (sorry guys and promise this won´t happen often) here are some tips on how to eat and enjoy your
moules frites
: the shells can be used as tongs to grab the meat (as in the photo) and as a spoon to drink the wonderful juice that remains on the bottom of the pan; If, at the end of your meal you still have some juice left, use it as cooking water for a pasta dish. It is just delish!!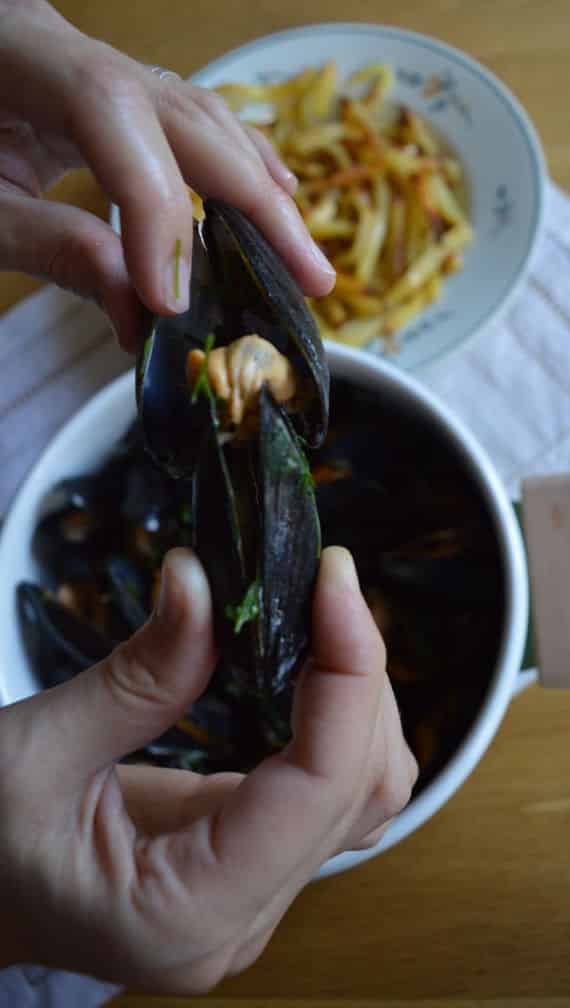 I suggest serving with a glass of dry white wine. Bon ap´ 🙂