This post is about one of my favourite and most "bonito" fishes I know. It is part of the tuna and mackerel family but is also an adjective common to both Spanish and Portuguese that means "beautiful".
There are two main species of Bonito: the Pacific and Atlantic, this last one also found in the Mediterranean an Black Sea, where it is a popular dish. A key ingredient in many Mediterranean and Japanese courses, its meat has a firm texture and a moderate fat content. It can also be eaten grilled, pickled, raw and in soups.
"Beautiful" fish is tasty and super healthy!
Skipjack tuna is very similar and can be used as a substitute. In case you find it hard to find fresh tuna filets, I suggest Ocean Naturals Skipjack tuna or any other canned tuna of your preference.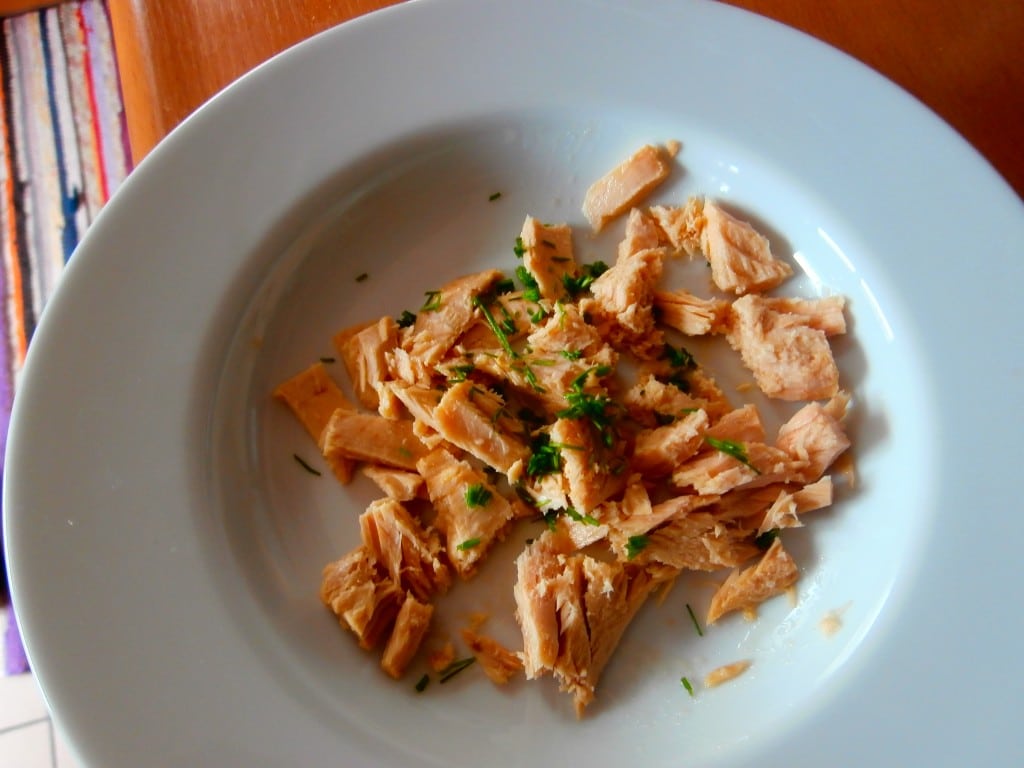 For my "bonito" recipe I wanted to add some vibrant ingredients so I came up with these two colourful and savory super foods: my beloved quinoa in red and, after a trip to the bio market, spinach. The stands are full of them due to the mild summer we´re having this year in Europe.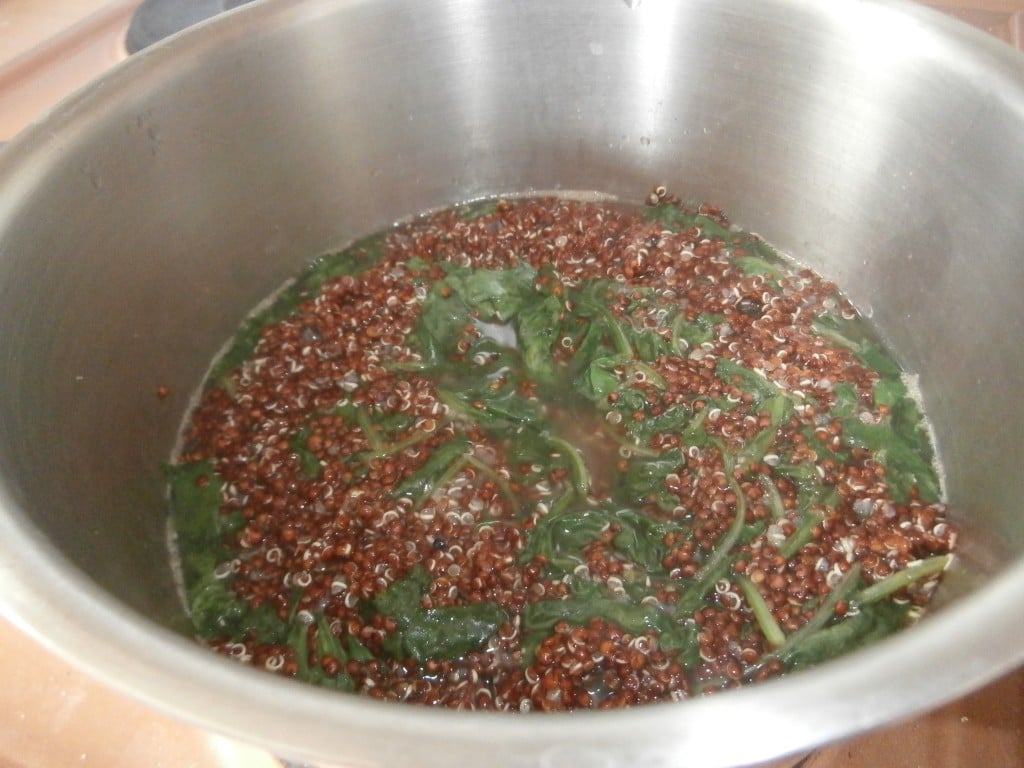 Fresh Bonito Red Quinoa Salad
Ingredients
2 cups water
1 cup red quinoa
1 cup spinach
500gr./1 lb bonito
pinch of sea salt
¼ cup chives
1 tablespoon olive oil
1 tablespoon lemon juice
Instructions
Bring the water to the boil and add the quinoa and a pinch of salt. Cook for 10 minutes.
Add the spinach and reduce heat to low.
When water is gone, turn off the heat, fluff the quinoa and spinach with a fork, and let simmer for another 10 minutes.
Grill the bonito in a skillet over medium high heat. 4 minutes per side should be enough, depending on the thickness of the fillet.
Shread the bonito fillet and add the chopped chives.
Blend all ingredients together and season with lemon juice, salt and olive oil.
Bon appétit!
You Might Also Like