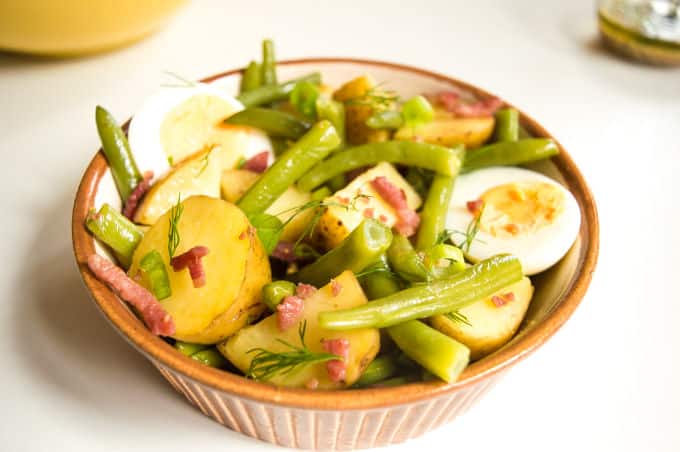 Forget the French Salade Niçoise and say hello to the Belgian Salade Liégeoise! This hearty and comforting salad is perfect all year round and will surelly be part of your favorite take-to-work or take-to-picnic meals! But what makes it so special? And what does it have in common with the best waffles in the world?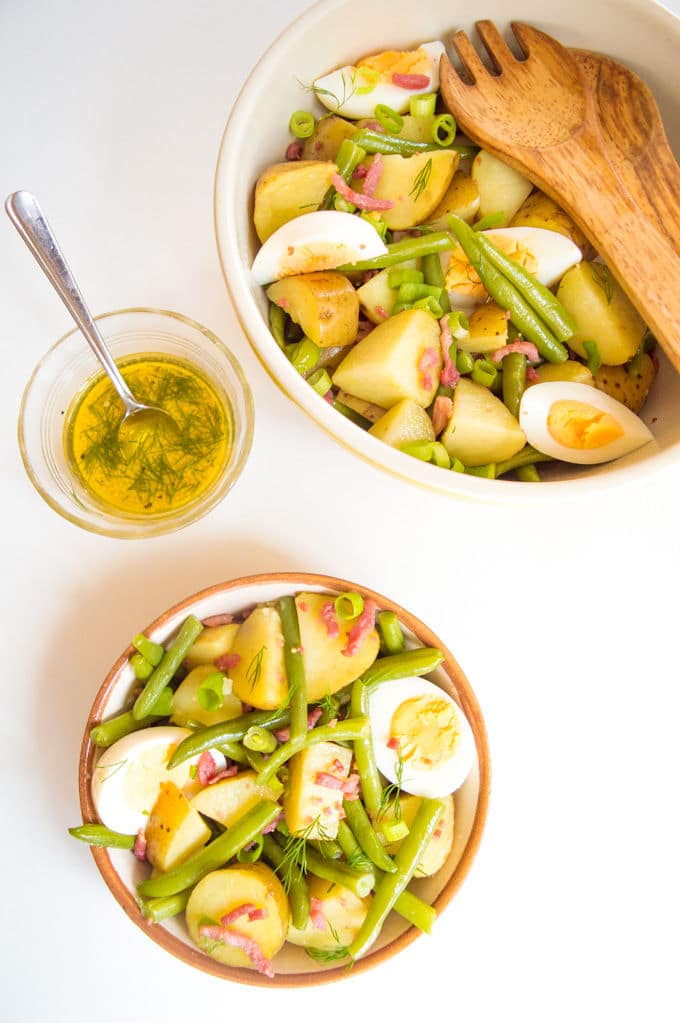 This warm potato salad earned its reputation due to the combination of three main ingredients: green beans, bacon and eggs. When combined with new potatoes and a hearty mustard vinaigrette, you´ll get an explosion of flavors in one meal!
To answer to the second question, both this Liège Potato Salad and Liège Waffles are specialties from the Liége region in Belgium. Blessed piece of heaven 😉
Please head on over to my friends at Bon Calme to get the recipe and other yummy low FODMAP ideas.
et bon appétit 😉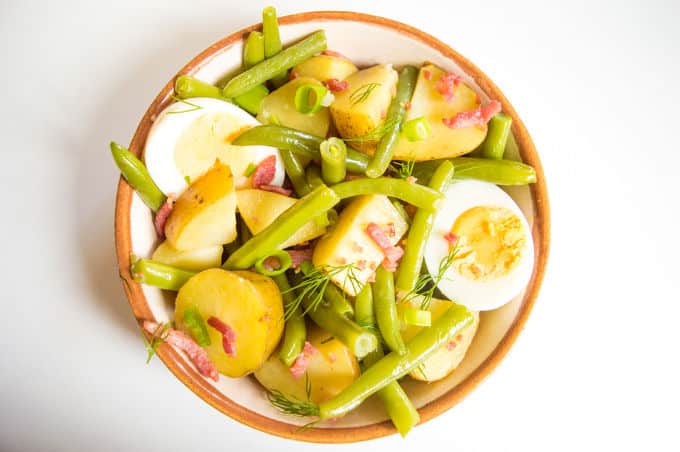 You Might Also Like