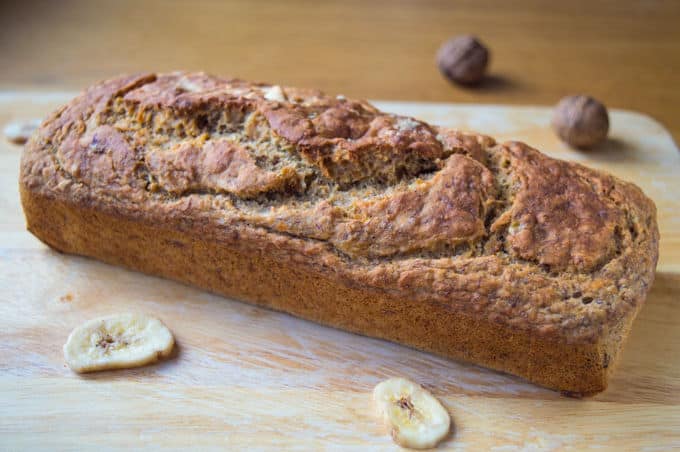 You know I love natural baking so, this time, I´ve decided to go ahead and put the word natural in the recipe´s name.
Natural stands for natural ingredients but also naturally gluten free, dairy free, egg free, corn free and almost sugar free. All the goodness comes from the fruits, vegetables, grains and nuts. No need for butter, cream, milk or too much sugar.
My goal is to create delicious cakes that remain natural and healthy. You´ll be the judge of that 🙂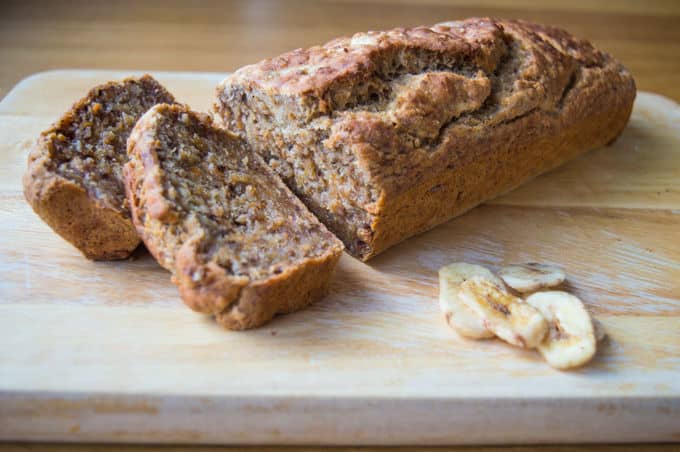 I totally made up this concept and not sure if it even exists but I just love to say natural baking, natural cake, natural muffin,… and my gut feeling tells me I´ll be using it more and more often 😉
My first adventure in natural baking was my last birthday cake inspired by this amazing cookbook. Since then I´ve been developing natural baking techniques by mixing, combining, adding, testing, baking, failing, succeding and HAVING FUN (not to mention, totally satisfying my sweet tooth)  🙂
This recipe follows both the fruit+nuts (sort of) rule explained in detail here and the fruit+vegetable (sort of) principle I used here. This time I´ve added carrots for fluffiness and nutrional goodness.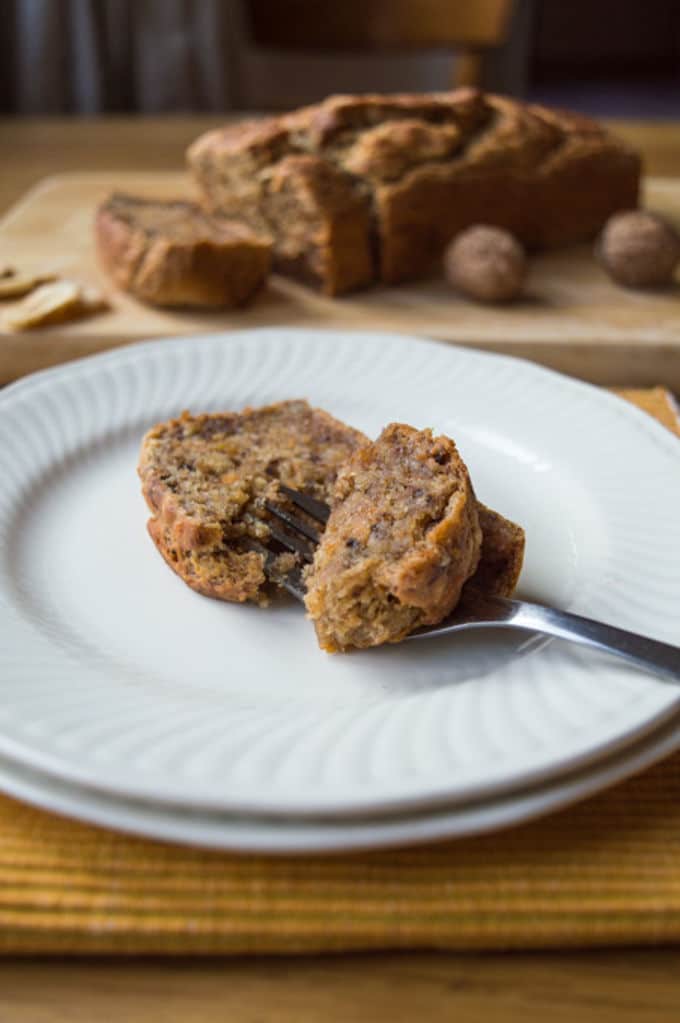 Natural Banana Bread (gluten free, vegan)
Ingredients
3 medium ripe bananas, mashed
1 medium carrot, grated
2 flax eggs (2 tbsp flaxseeds + 6 tbsp warm water)
⅓ cup brown sugar
½ cup rice flour
½ cup potato starch
1 tsp baking powder
½ tsp baking soda
½ tsp salt
½ tsp vanilla extract
1 tsp cinnamon
¼ cup finely chopped walnuts (approx. 10 walnuts)
Instructions
Preheat the oven to 180ºC/350ºF.
Combine flaxseeds and warm water, allow to sit for about 5 minutes and mix in the blender.
Finely grate the carrot on to a plate and set aside.
In a large bowl whisk the flax eggs and sugar and incorporate the grated carrot.
Mash the bananas with a fork and add to the mix.
Add the flour, starch, baking powder and soda, salt, vanilla extract, cinnamon and whisk until completely blended.
Finally add the walnuts.
Bake in a 0,5kg/1lb loaf tin (25cm*11cm*7,5cm / 10inch*9inch*4,5inch) in the middle of the oven for 45 minutes.
Remove the banana bread from the oven and leave it to cool in the tin for 10 minutes.
Notes
Low FODMAP notes: the recommended serving is 5 nuts (10 nuts halves), 1 medium banana and 1 medium carrot. This recipe calls for 10 nuts, 3 bananas and 1 carrot, meaning it is ok to eat up to ⅓ of the bread.
Receita em Português:
Pão de Banana Natural (sem glúten, vegan)
Ingredients
3 bananas médias maduras, migadas
1 cenoura média ralada
2 ovos de linhaça (2 colheres de sopa de sementes de linhaça + 6 colheres de sopa de água morna)
⅓ xícara de açúcar amarelo
½ xícara de farinha de arroz
½ xícara de fécula de batata
1 colher de chá de fermento em pó
½ colher de chá de bicarbonato de sódio
½ colher de chá de sal
½ colher de chá de essência de baunilha
1 colher de chá de canela
¼ xícara de nozes trituradas (aprox. 10 nozes)
Instructions
Pre-aqueça o forno a 180ºC/350ºF.
Numa tigela grande bata os ovos de linhaça com o açúcar e incorpore a cenoura ralada.
Migue bem as bananas com um garfo e adicione à mistura.
Adicione a farinha, a fécula, o fermento e o bicarbonato, o sal, extrato de baunilha, canela e bata até ficar tudo completamente misturado.
Por fim, adicione as nozes.
Leve ao forno numa forma de 0,5kg /1lb (25 cm * 11 cm * 7,5cm) no meio do forno durante 45 minutos.
Retire do forno e deixe arrefecer na forma durante 10 minutos.
You Might Also Like