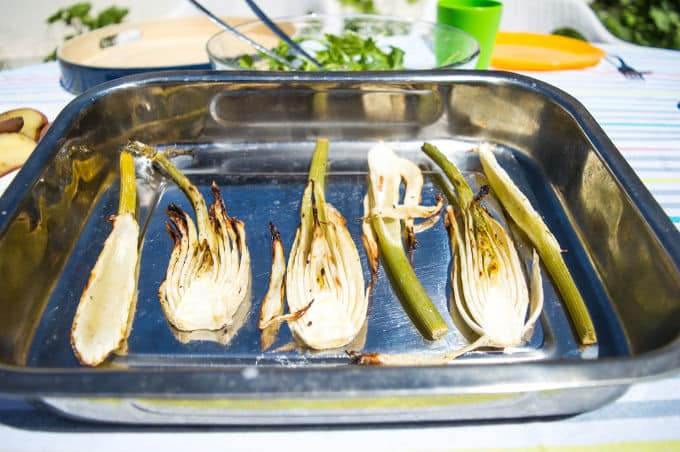 Barbecue is out so let the grilling season begin! Get inspired by this sweet flavored veggie and toss it in the grill, next time you organise a BBQ! But before you do it, don´t forget to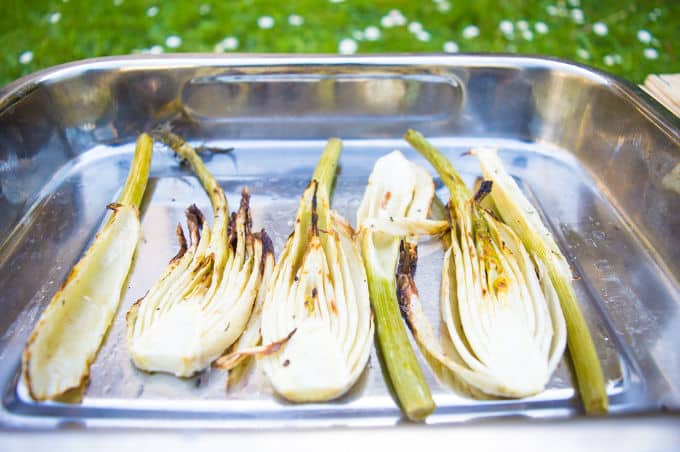 coax your fennel hearts with a marinade of lemon and extra virgin olive oil and you´ll have the perfect side dish for a barbecue.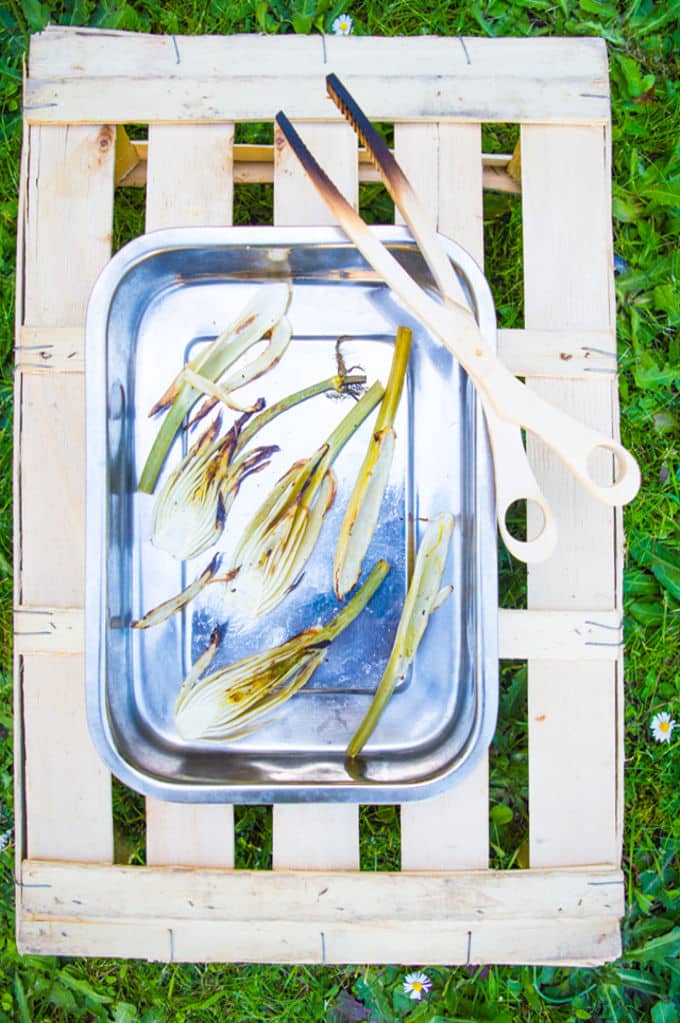 Lemon and Olive Oil Marinated BBQ Fennel Hearts
Author:
My Gut Feeling inspired by Food52
Ingredients
2 medium fennel hearts, sliced
2 tablespoons extra virgin olive oil (more to drizzle)
2 tablespoons lemon juice
Zest of half a lemon
Instructions
Place fennel, oil, lemon juice and zest in a shallow dish, season with salt and pepper and coat well to absorve the flavors. Let stand to marinate for at least 10 minutes.
Toss the fennel slices on the barbecue or grill pan for 5-10 minutes on each side, turning several times with tongs, until crisp-tender and edges slightly charred.
Drizzle with additional olive oil and serve with your favorite grilled meat, fish or tofu.
Notes
The Low FODMAP diet recommends 49 grams of fennel, which corresponds to approximately medium fennel heart.
 Recipe in Portuguese:
Funcho no Churrasco, Marinado em Limão e Azeite
Author:
My Gut Feeling inspirado em Food52
Ingredients
2 corações de funcho ou erva-doce, em fatias médias
2 colheres de sopa de azeite extra-virgem (mais para temperar)
2 colheres de sopa de sumo de limão
Raspas de meio limão
Instructions
Coloque o funcho, azeite, sumo e raspas de limão num prato fundo e tempere com sal e pimenta, envolvendo bem para que o funcho aborva todos os sabores. Deixe marinar durante pelo menos 10 minutos.
Coloque as fatias de funcho na grelha do churrasco ou num grelhador durante 5-10 minutos de cada lado, virando várias vezes com pinças, até ficar crocante e as pontas ficarem ligeiramente queimadas.
Tempere com azeite e sirva com carne grelhada, peixe ou tofu.
Notes
A dieta Low FODMAP recomenda 49 gramas de funcho, o que corresponde aproximadamente a um funcho médio.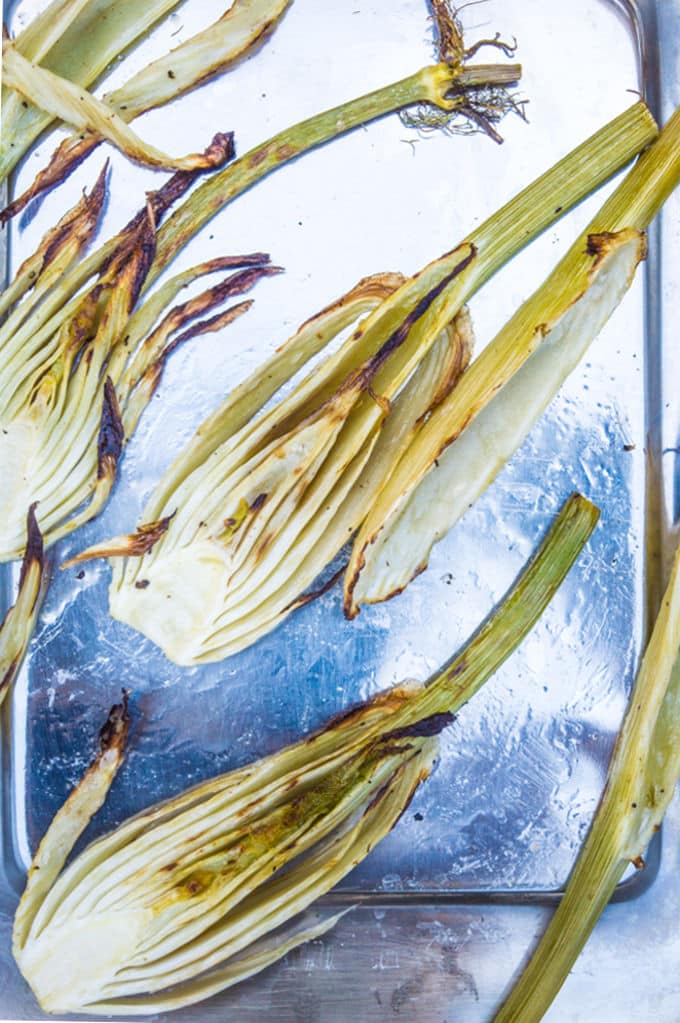 You Might Also Like