The other day I was talking to a colleague about Mediterranean breads, and we both agreed that nothing beats a good homemade focaccia. I had not realized how much I missed this plain and simple bread I so often ate when I lived in Italy. My colleague challenged me to try and make a gluten free version. My big question was if I could pull off a good focaccia that would satisfy the gluten free me and my gluten tolerant colleagues.  I knew it was not going to be easy but I had promised to make one and bring it for lunch at the office.
After two failed attempts – a flat pizza crust that was good enough to eat but not quite a bread and a frisbee impossible to chew – I was almost giving up until…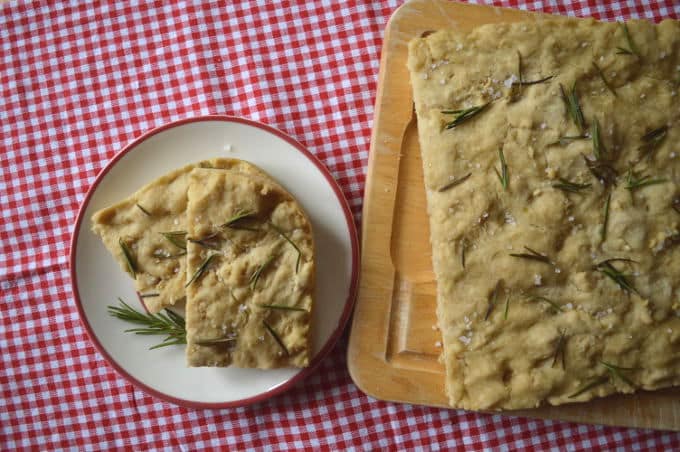 I was contacted by The Gluten Free Centre – a new British resources centre for celiacs and gluten sensitive people – who invited me to collaborate with them by developing a gluten free recipe. I immediately thought about giving the focaccia a third try and it worked! I was able to come up with a moist and fluffy bread with a crunchy crust. Like the traditional recipe, this focaccia was slightly sour and yeasty and the rosemary, sea salt and extra virgin oil toppings were just perfect. You can access the recipe here.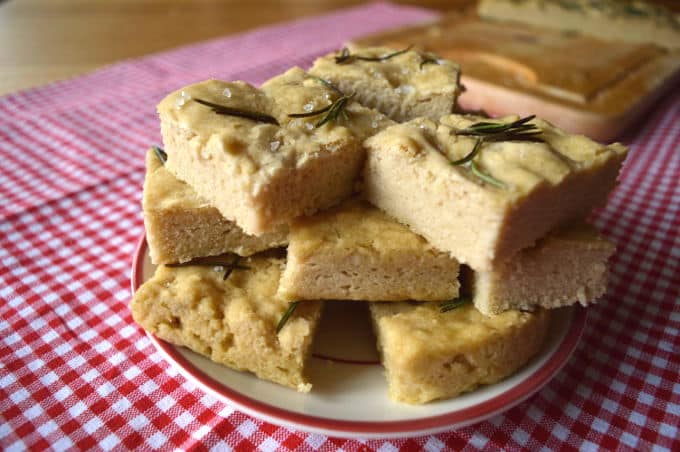 This experience has made me realize how important it is to share and collaborate, to inspire and be inspired, especially when you have food restrictions.
I read somewhere that the most difficult task in living with food sensitivities is being able to indulge without suffering in some fashion.
This is why I´ve decided to write, not only about the recipes I develop, but also about my personal journey by offering some tips on how to live, cook, travel, indulge with food sensitivities. I have started by updating my resources section. Here you can find the bloggers I love and follow, the books and utensils I use and that I consider to be my essential survival kit when living with food sensitivies.
I also have a special pinterest board where I post my "flavourite" recipes.
You Might Also Like