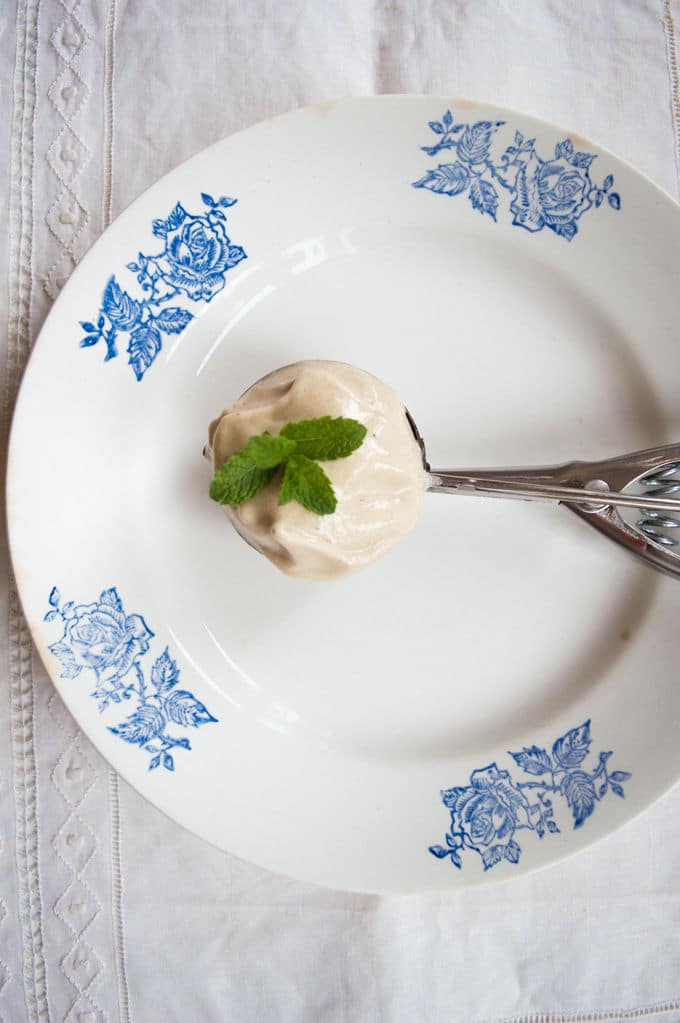 Did you know that you can make a creamy, rich, but yet sugar-free, low FODMAP and vegan ice cream with just one ingredient? Neither did I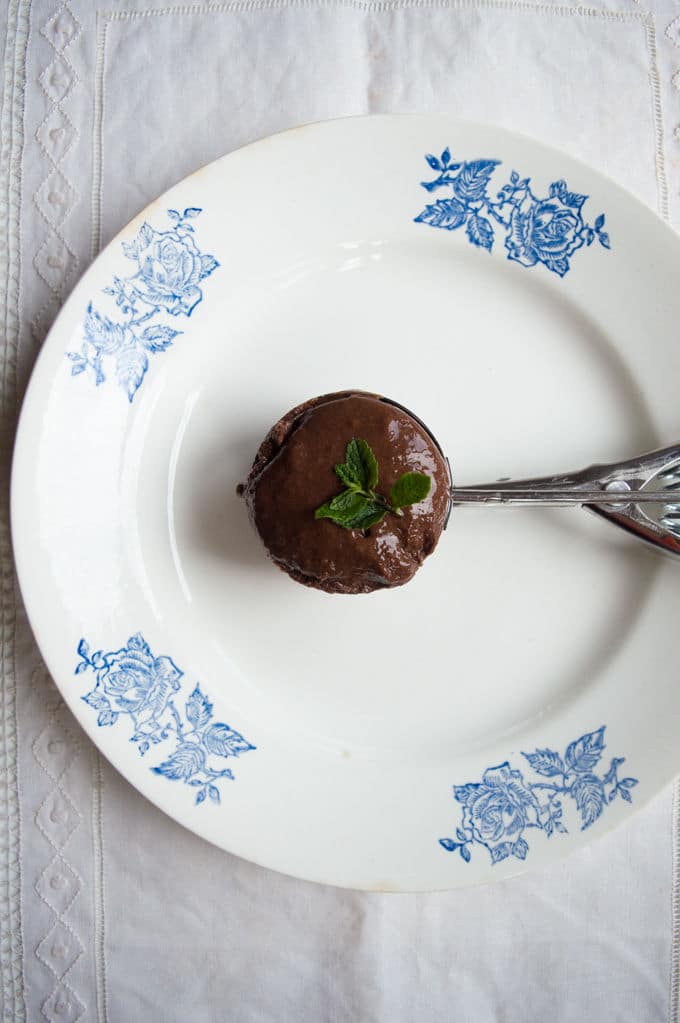 I had seen this trick several times before on the internet but wasn´t quite sure it would work. So I tried this recipe and the final result was this surprisingly tasty and creamy ice cream. Best part is you don´t even need an ice cream maker to do it!
For the magic to happen just freeze ripe bananas and puree them until it all magically turns into ice cream. Then you can divide the ice cream in three portions, keep a third of it for some natural banana flavor, add cocoa powder for some chocolate banana scoops and green tea powder for some matcha banana scoops.
Now I know what to do with my ripe bananas 😉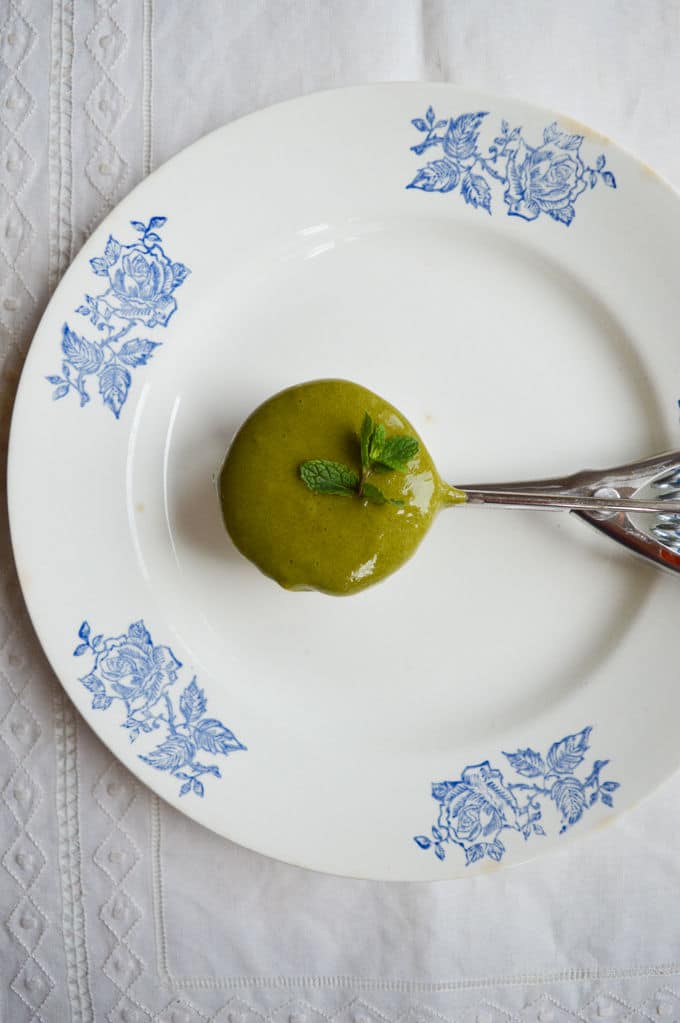 Frozen-Banana Ice Cream with Chocolate and Matcha (Vegan)
Ingredients
3 medium, ripe bananas
2 "heaped" teaspoons cocoa powder
1 teaspoon matcha powder
Instructions
Cut the bananas into small pieces (coins) and freeze in an airtight container or freezing bag until solid (at least 2 hours, ideally overnight).
Put them in a strong blender or food processor and blend until smooth and creamy. This will be noisy (similar to crushing ice in the blender) and will take some minutes. You will know it´s done when it suddenly goes creamy and custardy, like soft-serve ice cream.
Divide the ice cream in three parts. Set aside one of the parts.
Add the cocoa to one of the other parts and pulse the blender until everything is evenly mixed. Clean the blade and container and repeat the process with the matcha powder.
Serve right away or store in the freezer in three different airtight containers.
Notes
Low FODMAP diet: The safe serving is ⅓ of the total portion (2 scoops) as we can only have 1 medium banana and 2 "heaped" teaspoons of cocoa powder per meal.
 Recipe in Portuguese:
Gelado de Banana Congelada com Chocolate e Chá Verde (Vegan)
Ingredients
3 bananas médias, maduras
2 colheres de chá rasas de cacau em pó
1 colher de chá de matcha (chá verde em pó)
Instructions
Corte as bananas em rodelas pequenas e congele num recipiente hermético ou saco de congelar até ficarem sólidas (pelo menos 2 horas, de preferência durante a noite).
Coloque-as num liquidificador ou processador de alimentos de grande potência e bata até obter um gelado cremoso e homogéneo. O processo é barulhento (similar a picar gelo) e poderá demorar alguns minutos.
Divida o gelado em três partes. Reserve uma das partes.
Adicione o cacau a uma das outras partes e misture no liquidificador até obter uma consistência homogénea. Limpe a lâmina e o recipiente e repita o processo com o pó matcha.
Sirva imediatamente ou coloque no congelador em três recipientes hermeticamente fechados.
Notes
Dieta com baixo teor de FODMAPs: A dose recomendada é ⅓ da porção total (2 bolas de gelado), já que apenas podemos comer uma banana média e 2 colheres de chá rasas de cacau em pó por refeição.
You Might Also Like