Spanish Omelette Muffins (low FODMAP)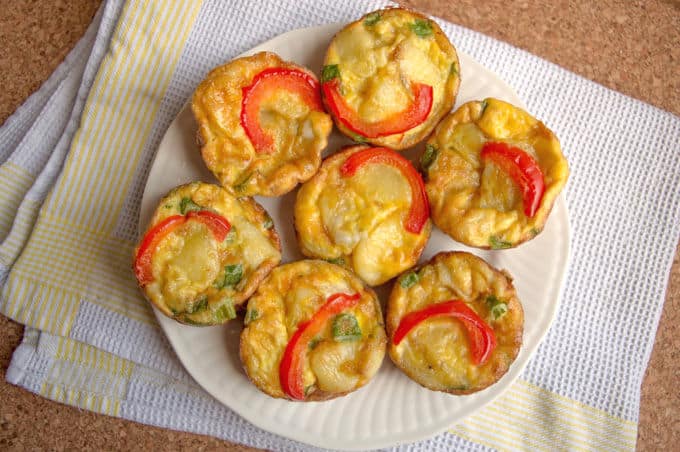 4 tbsp olive oil
1 garlic clove
2 medium potatoes, peeled and shaved in small pieces
6 eggs, beaten
½ cup green onions (green tops only), chopped
½ red bellpeper, cut into thin slices
Pinch of salt
Pinch of black pepper
Preheat oven to 360ºF/180ºC.
Heat the olive oil with the garlic clove in a skillet over medium–high heat. Remove the garlic clove and reduce heat to medium.
Add the shaved potatoes and let them cook for 15 minutes or until tender and slightly golden in the edges.
Whisk the eggs in a big bowl and add in the chives, salt and pepper.
Place the potatoes in the egg mixture and incorporate.
Pour the mixture on a 12 muffins baking tray (or 12 muffins cups) and place the pepper slices on top.
Bake for about 15 minutes.
Let cool for 5 minutes, unmold and serve.
Recipe by
My Gut Feeling
at http://www.mygutfeeling.eu/spanish-omelette-muffins/